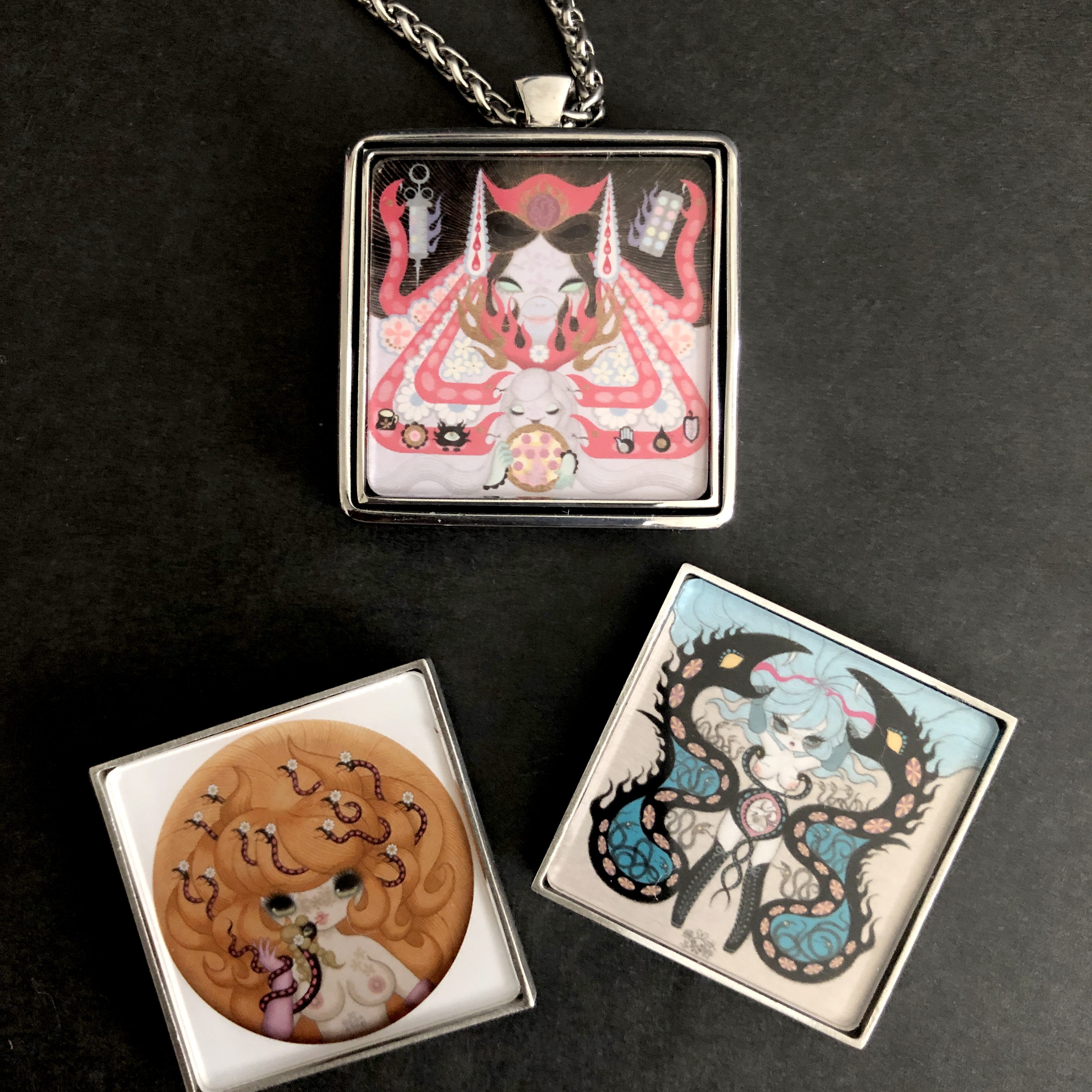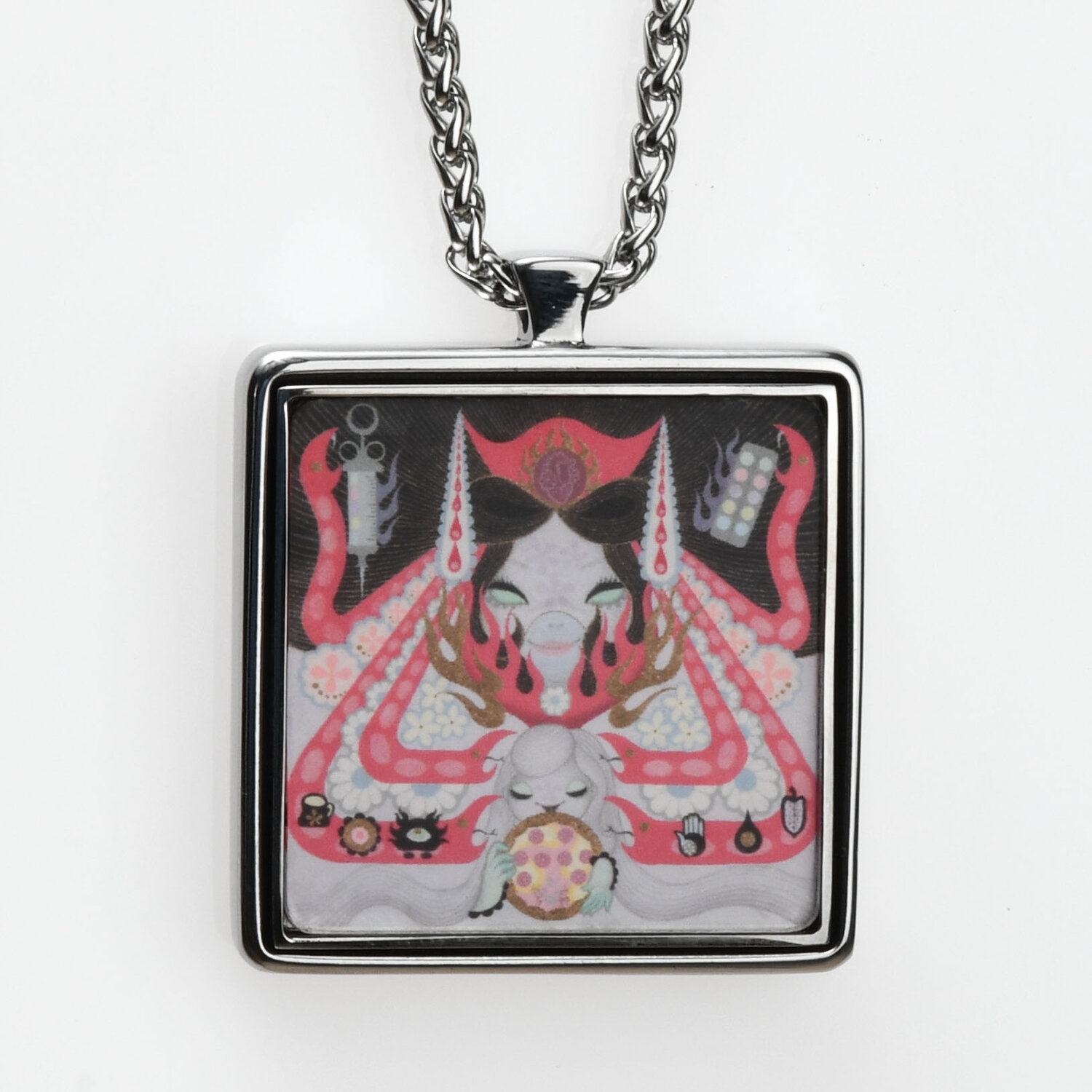 I've collaborated with Morphik, the Los Angeles brand for a while and now they have new pendant necklace featuring a miniature fine art print of my painting "Healer" available on their website!
The great thing about this project is that the artwork is interchangeable with magnet so you can enjoy different designs with just one pendant. For now, they have 4 other artworks by me, some from Ciou and Jessica Louise.
It's great for making a statement on your favorite art, or just for adding artistic flare to your everyday look. It makes great holiday gift as well!
ロサンゼルスのメーカーMorphik (モーフィック)との新作コラボペンダントが発売中です。
サイトは英語のみですが、海外への発送も行っています。