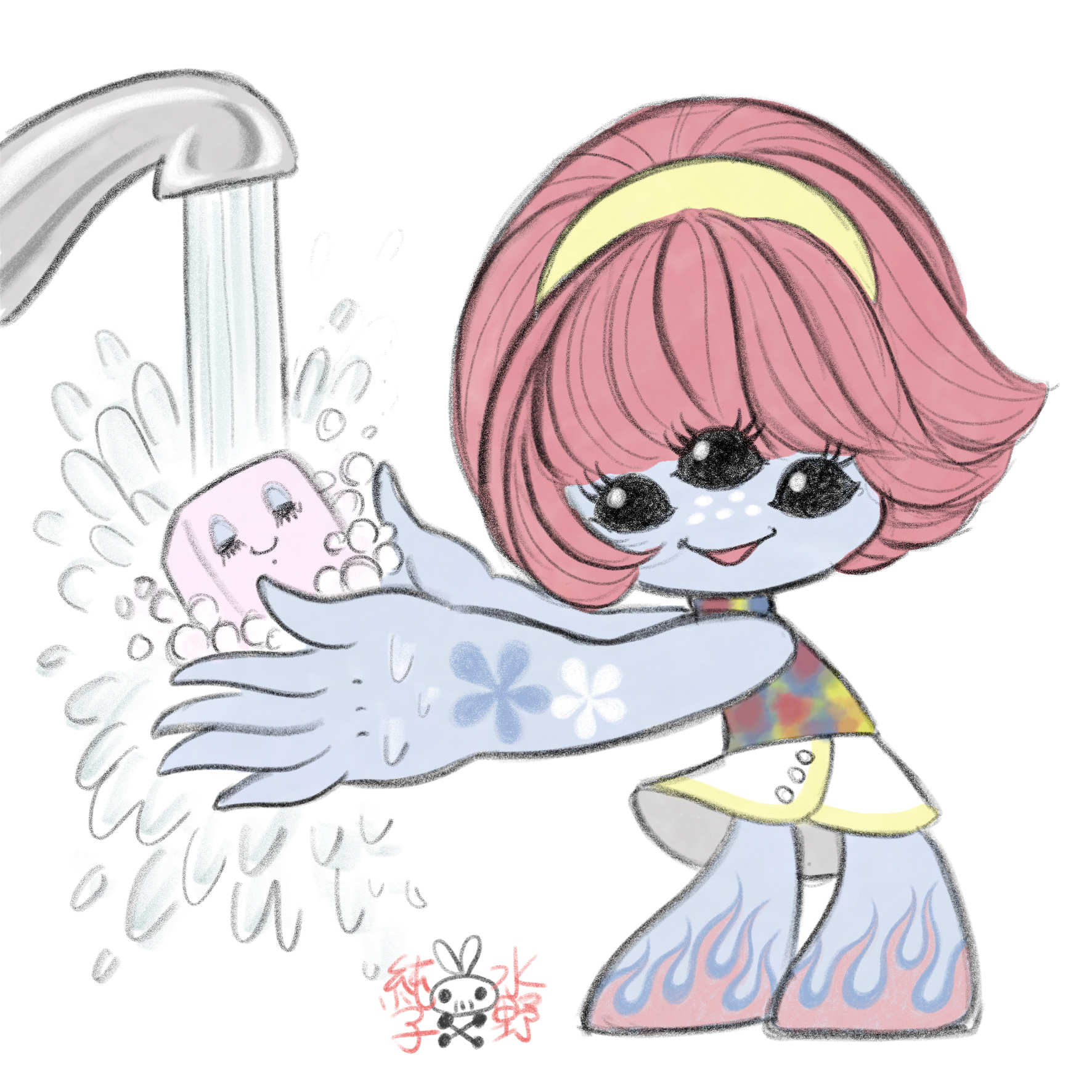 I hope everyone is staying safe and healthy in this crazy time!
I was supposed to make announcements about some group shows but they've been postponed. :(
It would help me and the galleries/stores a lot if you could shop my stuff online but only if you can! I understand everyone is going through a tough time now.


My main
gallery Nucleus
is offering free domestic shipping (US only!) on orders over $50 until the end of March. They have my original artwork, prints, pins & more!
Secret Serpents
have my silkscreen gig posters and is currently offering 15% off everything on site using discount code: 15%OFF for a limited time.
Woot Bear
has my art print, hand made ornament etc. and is also offering 20% off your order. Use code: SHOPFROMHOME20 .
Other online stores that have my stuff are:
Please note that some of the stores above may stop shipping depending on the situation and shipping carriers are experiencing some delays so your order might take a while to arrive. Please check the updates carefully on each site before placing an order.


I'm dealing with a lot of things right now but I'll try to post more fun things to look at on my SNS when my head stops spinning.
I'll also keep you updated on my future events once I have the new dates.


Thank you so much for your love & support!
Hope things will get back to normal soon.


・
短い期間で世界中が大変なことになってしまいましたが、みなさん無事にお過ごしでしょうか。水野の住むカリフォルニア州も、自宅待機勧告でとても静かです。
予定されていたイベントや展覧会も相次いで延期になりましたが、新しい開催日が決まり次第お知らせします。
今はバタバタしていますが、もう少し落ち着きましたら、SNSにみなさんに楽しんでいただけるような投稿を再開します。
水野への応援、いつもありがとうございます。
早く日常が戻りますように...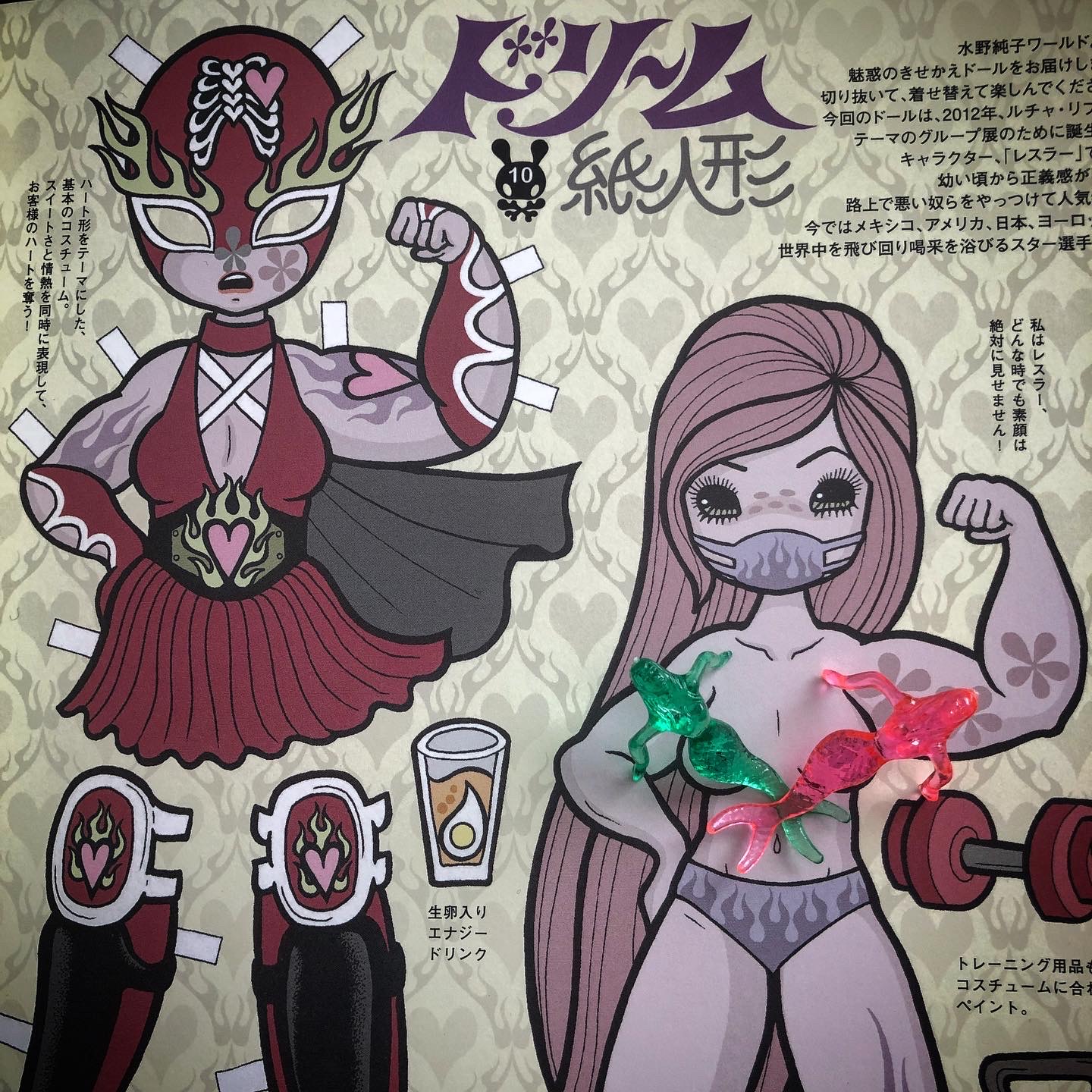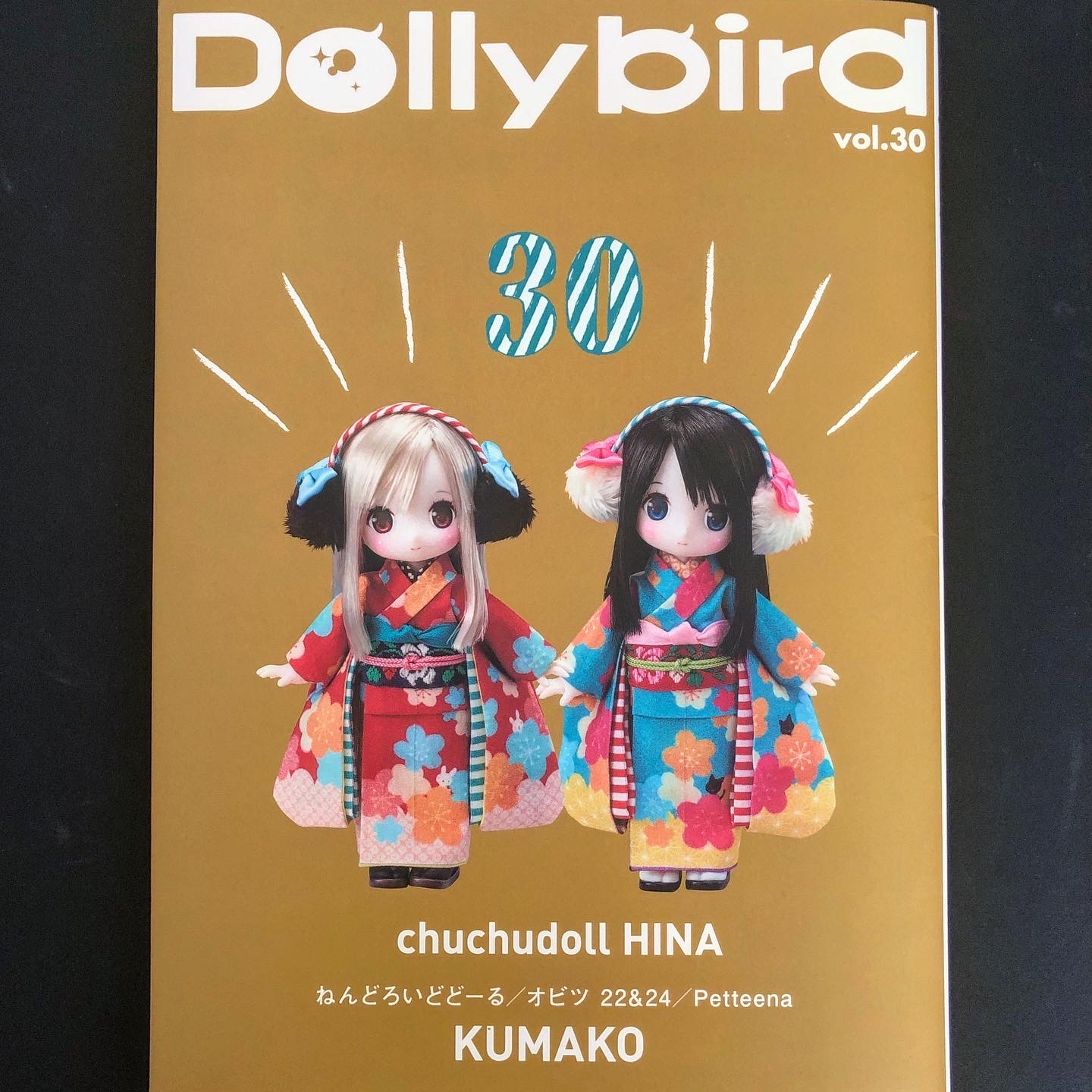 水野が日本でひっそりと連載中のきせかえ人形シリーズ「ドリーム紙人形」第10回が掲載されたホビージャパンのドール雑誌「Dollybird」Vol.30、全国の書店にて現在発売中です!
今回のきせかえ人形は、2012年、ルチャ・リブレがテーマのグループ展のために誕生したキャラクター、「レスラー」です!派手な外見に反して、生い立ちは昭和のど根性。是非ご覧ください!
If you live outside of Japan, you can find it at bookstores that carry Japanese books such as Kinokuniya.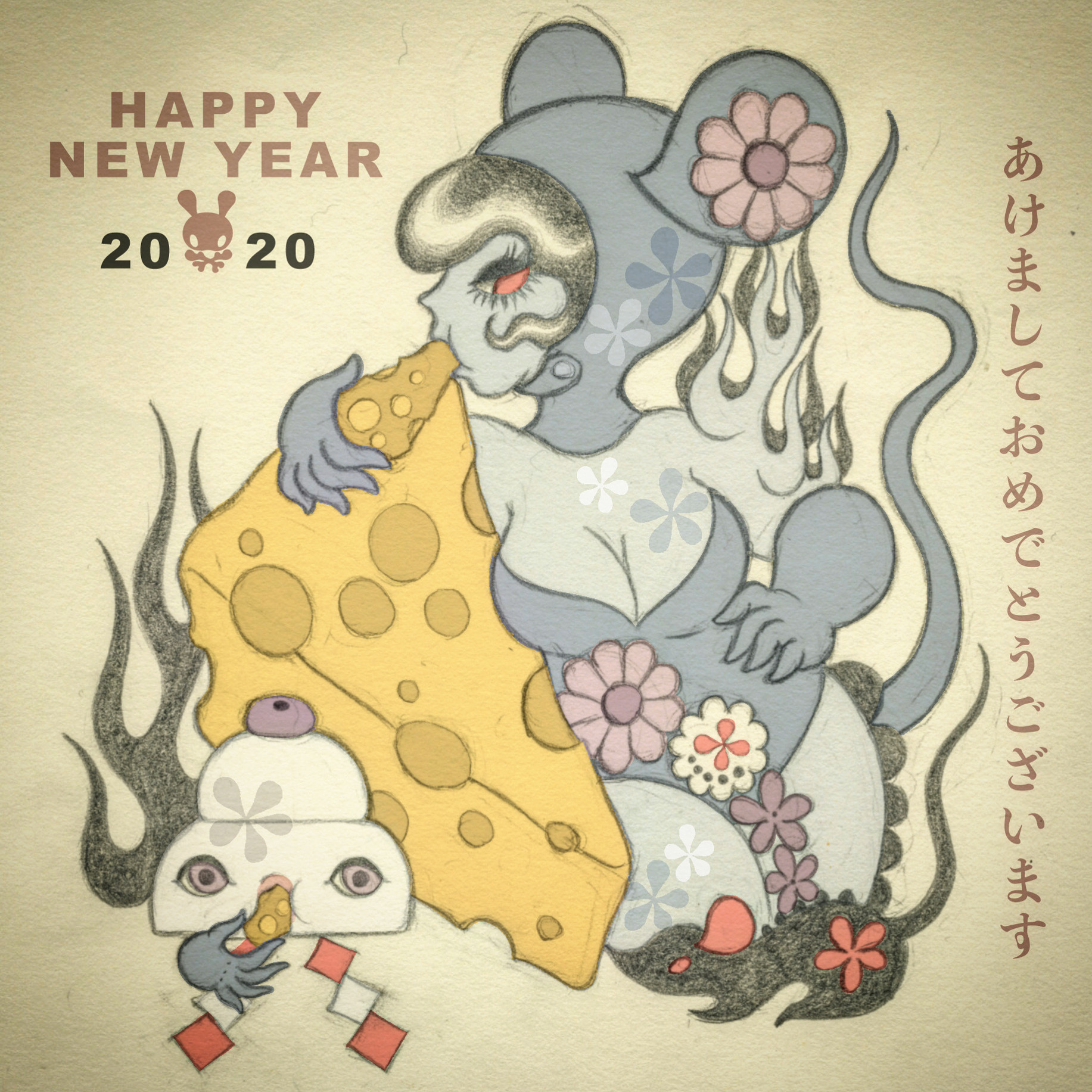 Happy New Year everyone! Here's my first drawing in 2020, year of the Rat.
Thank you so much for your love & support in 2019.
I hope you'll enjoy all the projects I'm working on this year!
・
みなさん明けましておめでとうございます。2020年最初の、子年ドローイングです。
2019年も応援していただきありがとうございました。
今年もいろいろとやりますので、どうぞお楽しみに!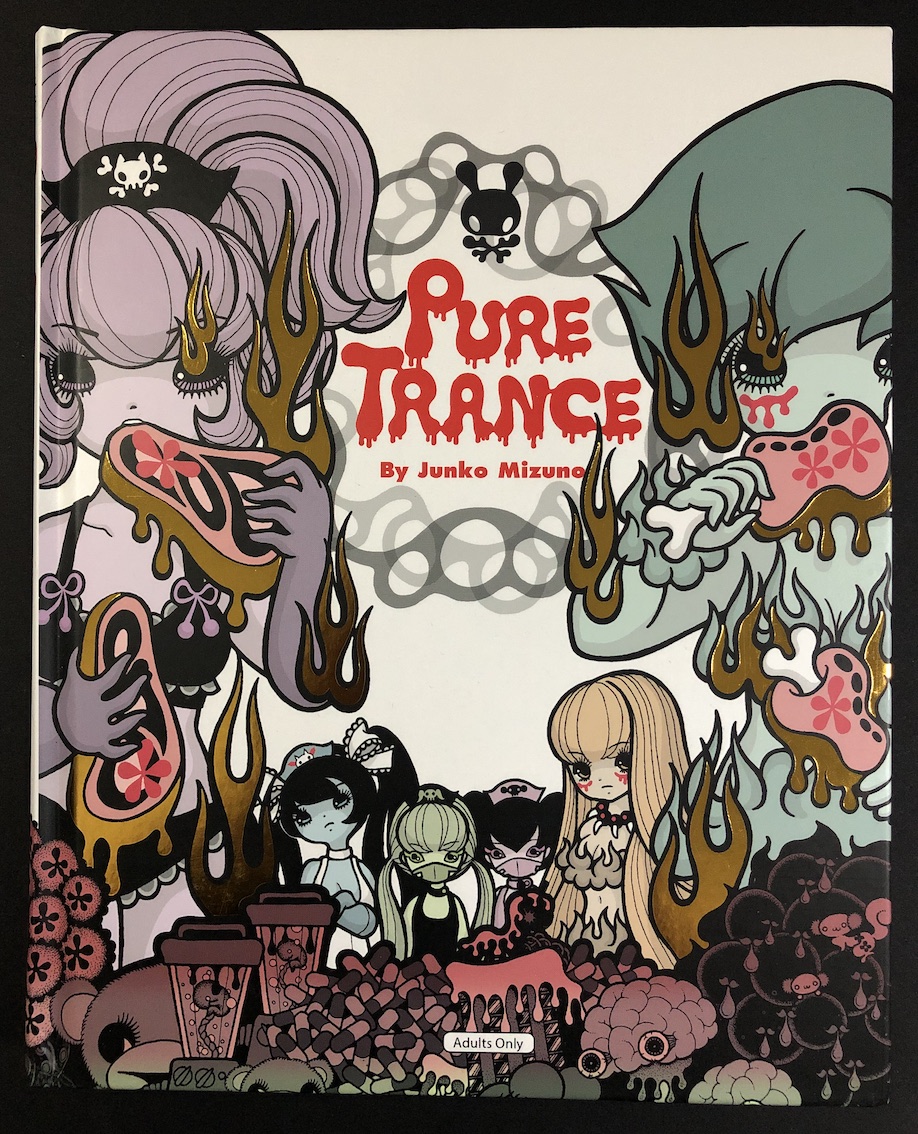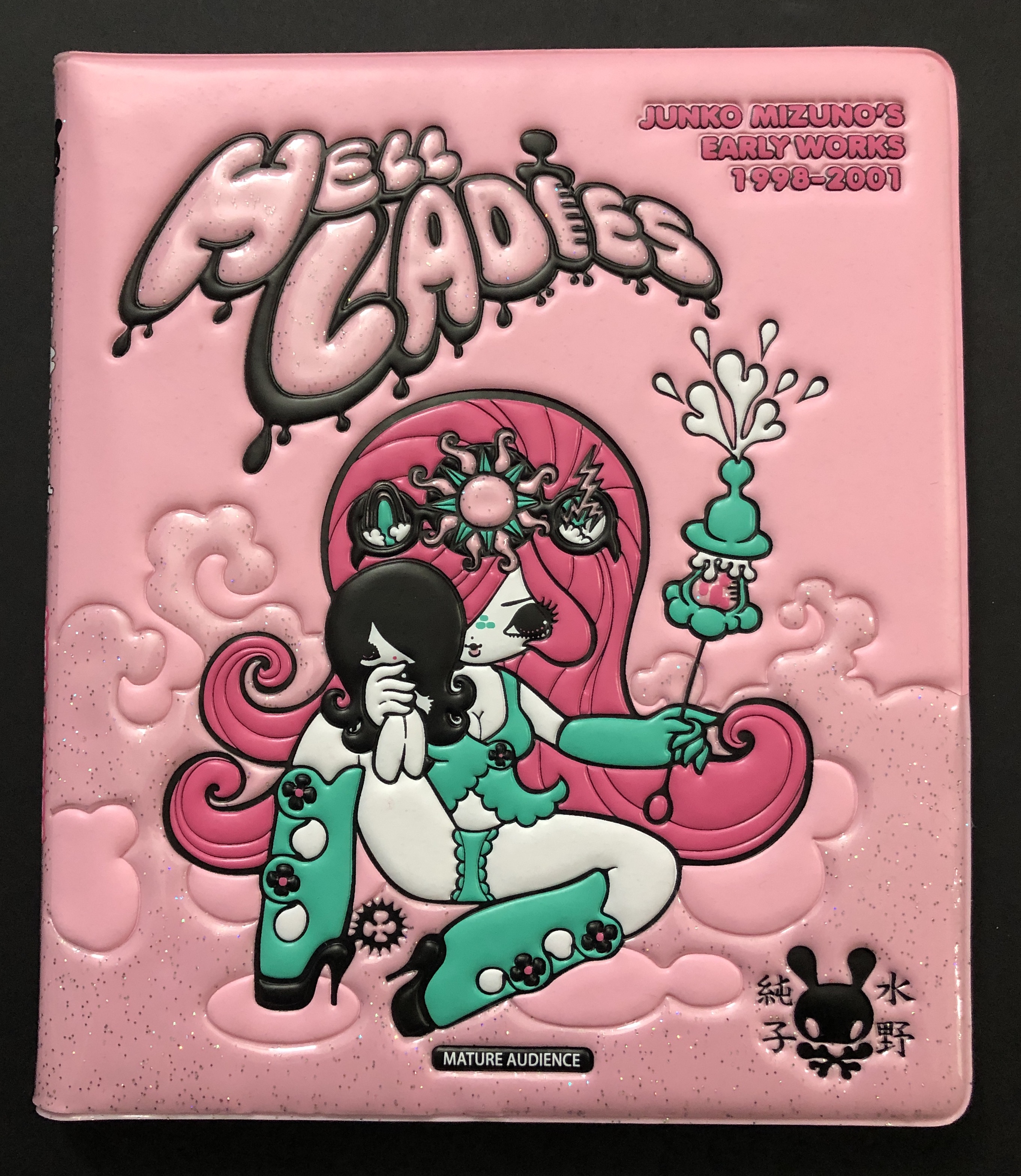 2019 was an interesting year as my first graphic novel, Pure Trance and my first art book, Hell Babies (new title:Hell Ladies) were both republished around the same time.
The contents are two decades old so they are not sophisticated but it was the time when I was finally finding out my own style so I hope you'll feel the excitement I had while working on them as a young artist.
It would be also fun to compare them to my newer works and see how my art has evolved.
Originally published in Japan in 1998.
The first softcover English edition was published in 2005.
The new hardcover edition has a new cover art with gold foil stamping.
You can purchase it at the publisher Last Gasp's website and other bookstores online and physical.
It's a dreamy science fiction fantasy — a twisted story of catfights, alien safari adventures, evil experimentation, and a girl who dreams of becoming a pop idol singer.
Originally published in Japan in 2001 as Hell Babies.
The new edition has the extra 16 pages of drawings that were included in Hell Babies Upgraded published in 2006.
The book includes my acrylic paintings from 1998 to 1999, character introductions and a lot of colored ink drawings from around 2000-2001.
2019年は、私の初めての漫画単行本「ピュア・トランス」の英語版と、初めての画集「ヘル・レイディーズ」(原題:ヘル・ベイビーズ)が再販された年でした。
どちらもすでに20年前の作品で、洗練された内容ではありませんが、20代前半、自分のスタイルを確立しつつある時に熱中して描いたものですので、その熱が伝われば良いなと思っています。
最近の作品と比べて、どのように作風が進化していったかを見るのも面白いかと思います。
日本語版の発売は1998年、英語版ソフトカバーは2005年に発売されました。
今回のハードカバー版は、表紙のキャラクターを新たに描き下ろし、金の箔押し加工を施した豪華なデザインになっています。
近未来を舞台に、ナースたち、邪悪な院長、奇妙な動植物が登場するSF風ファンタジーです。
「ヘル・ベイビーズ」のタイトルで、2001年に発売された画集です。
今回のバージョンは、最初のバージョンと同じピンクのフワフワ・ビニールカバーに、2006年に発売された改訂版「ヘル・ベイビーズ・アップグレーデッド」に追加収録された16ページのドローイングも加えた内容です。こちらは元々、日英バイリンガルの書籍ですので、日本の皆さんにもそのまま楽しんでいただけると思います。
紀伊國屋書店ウェブストアほか、洋書を扱う書店でご購入いただけます。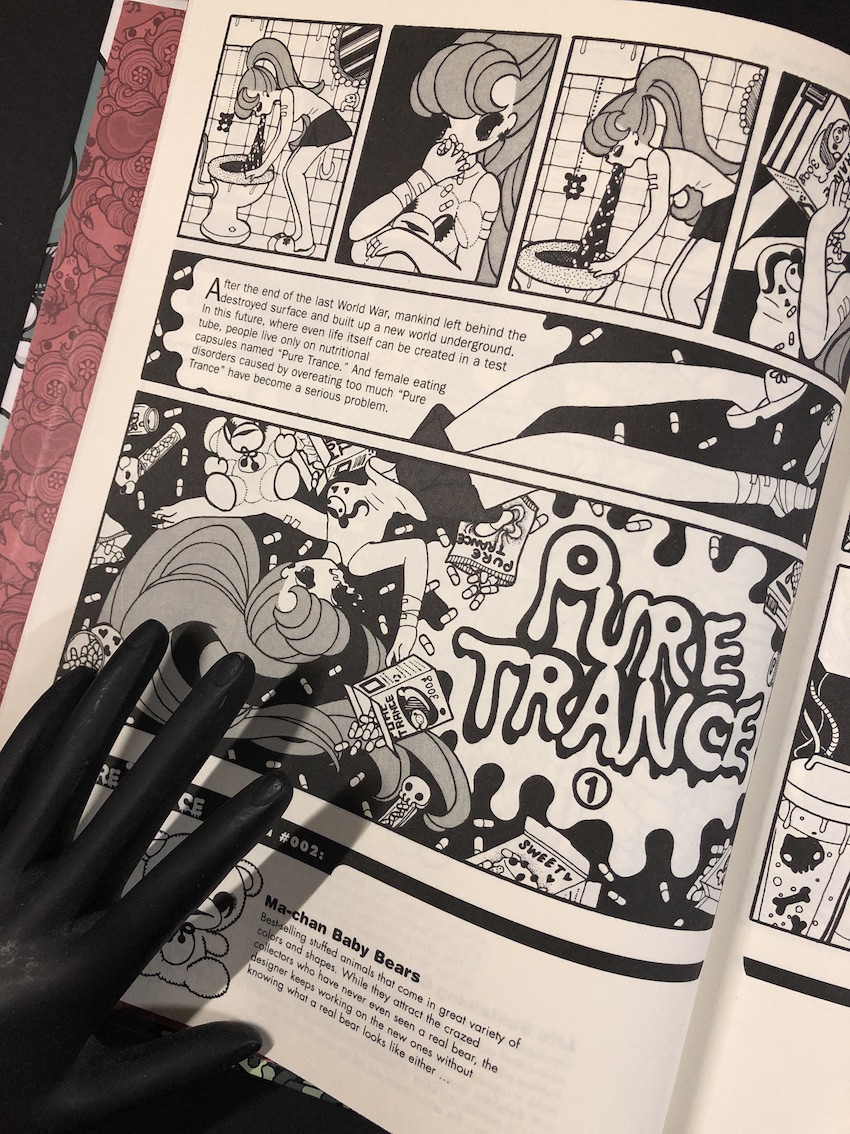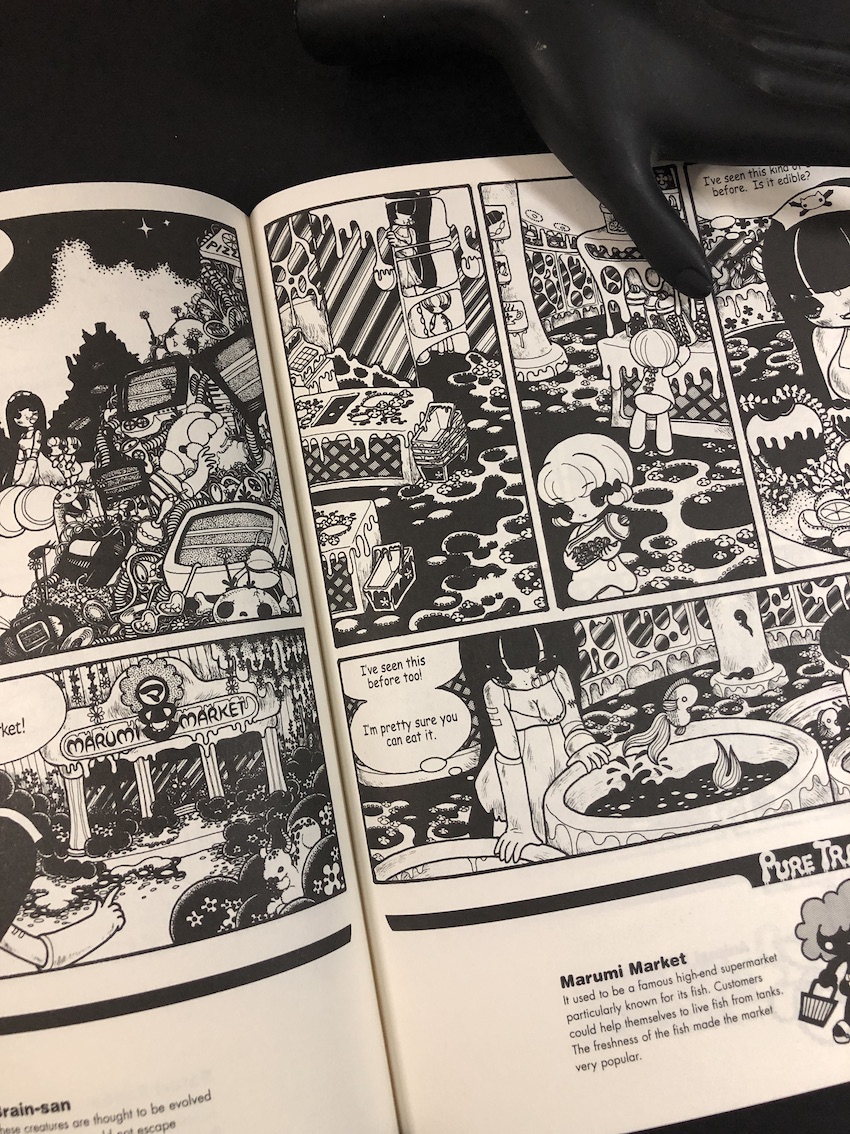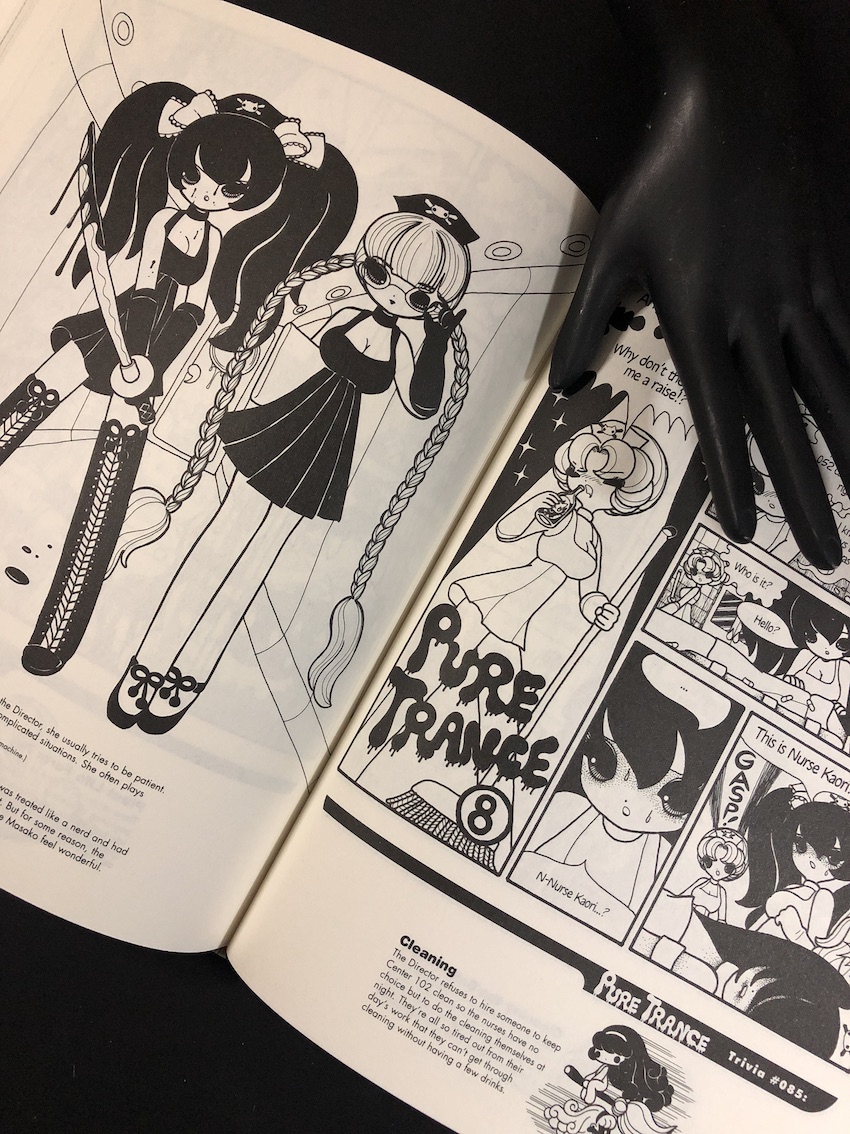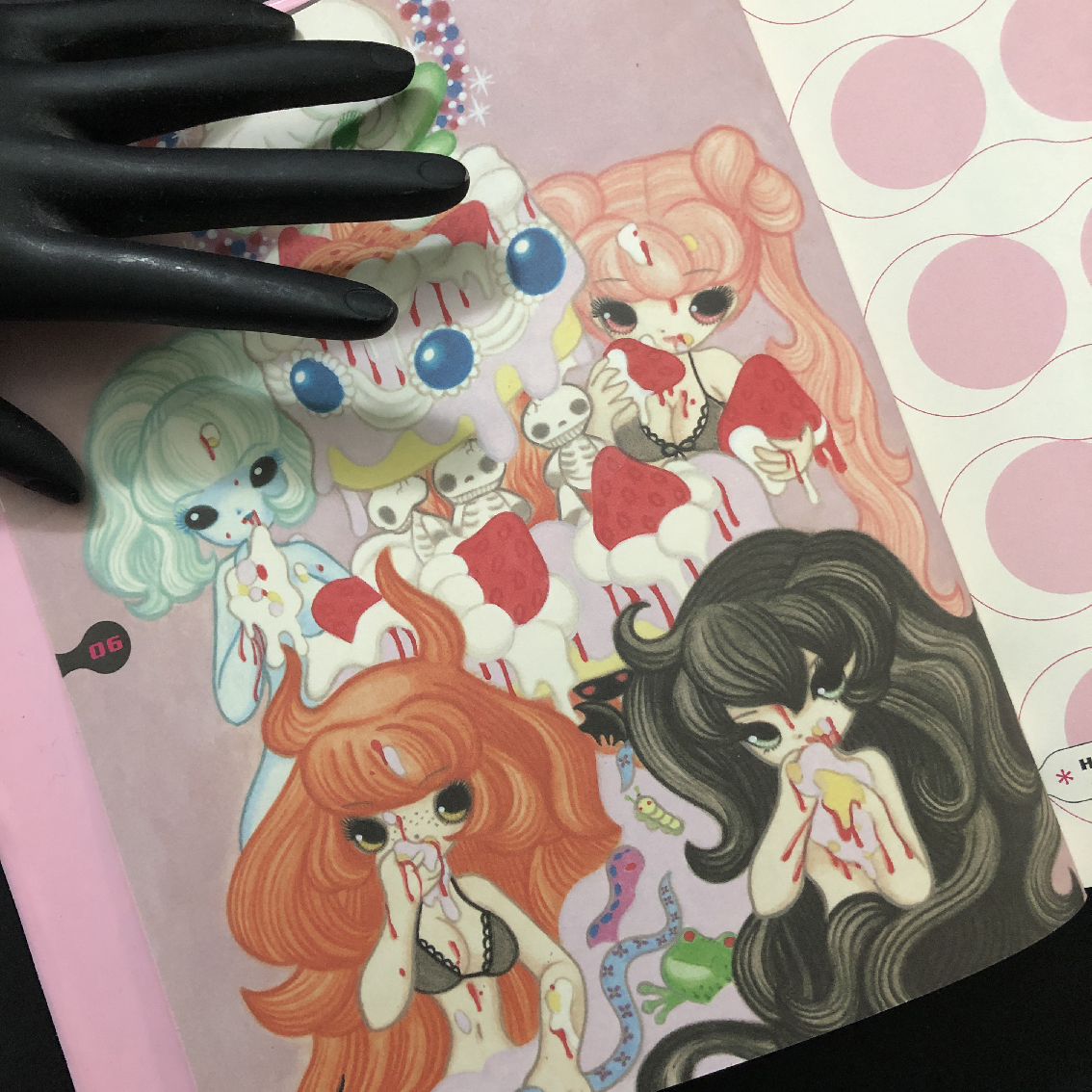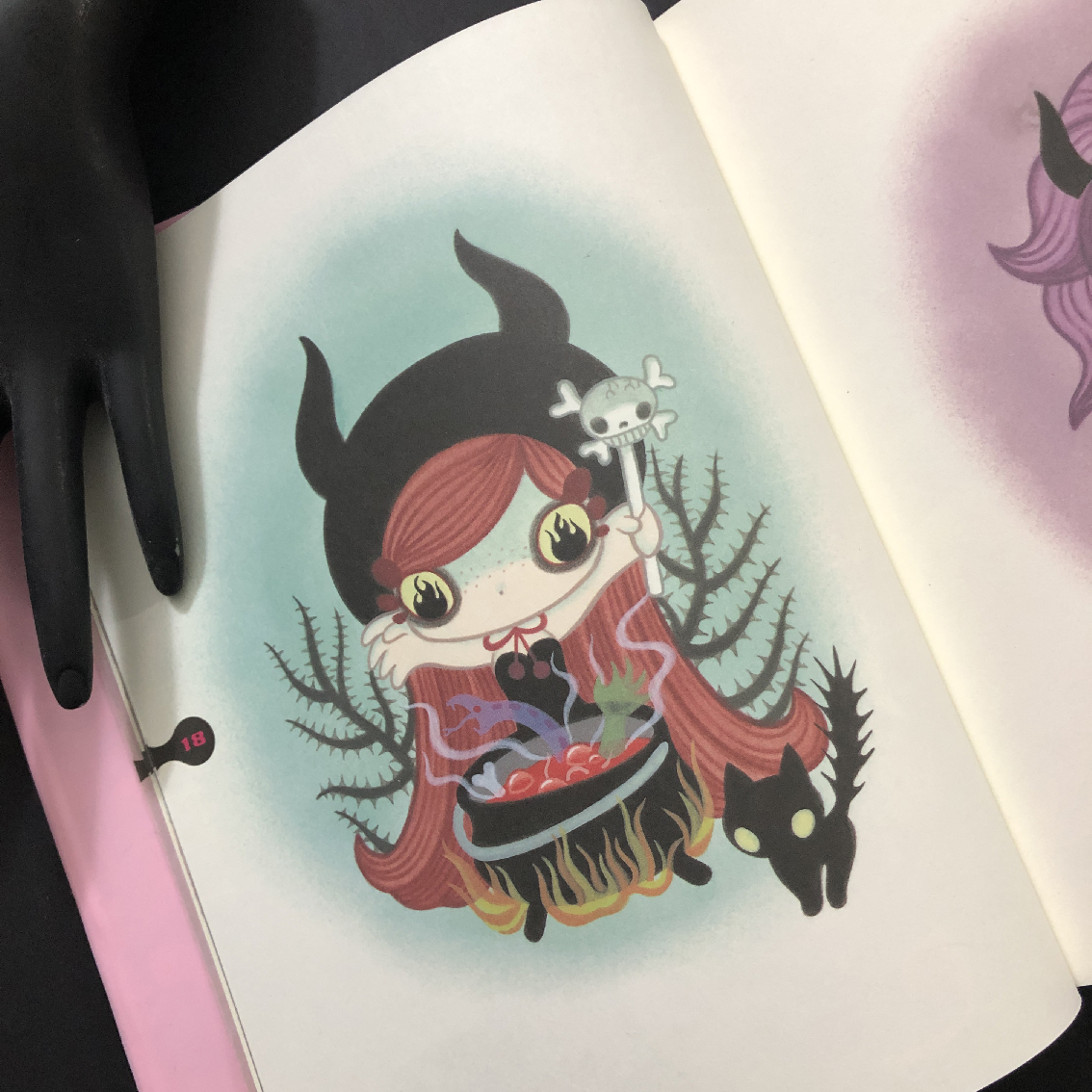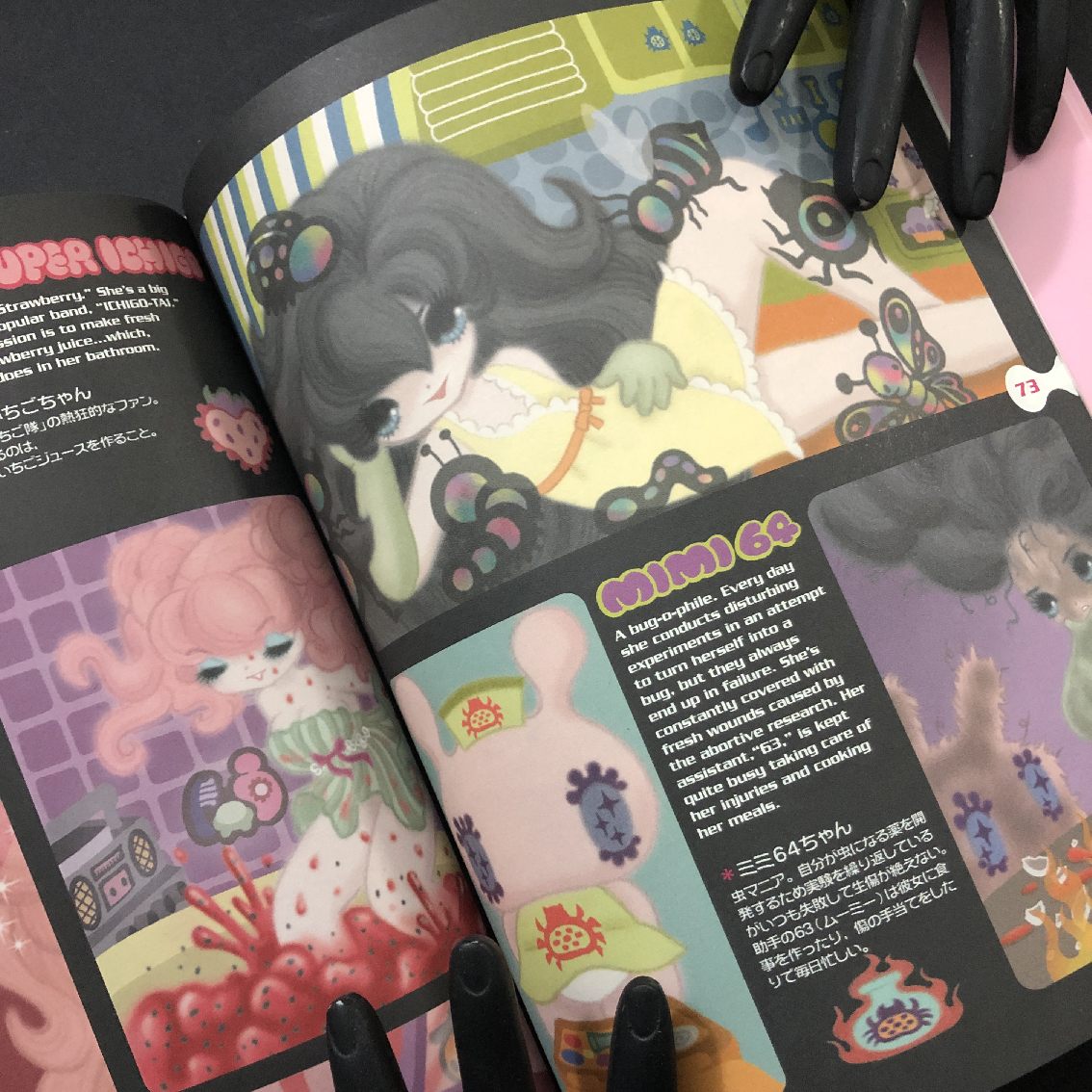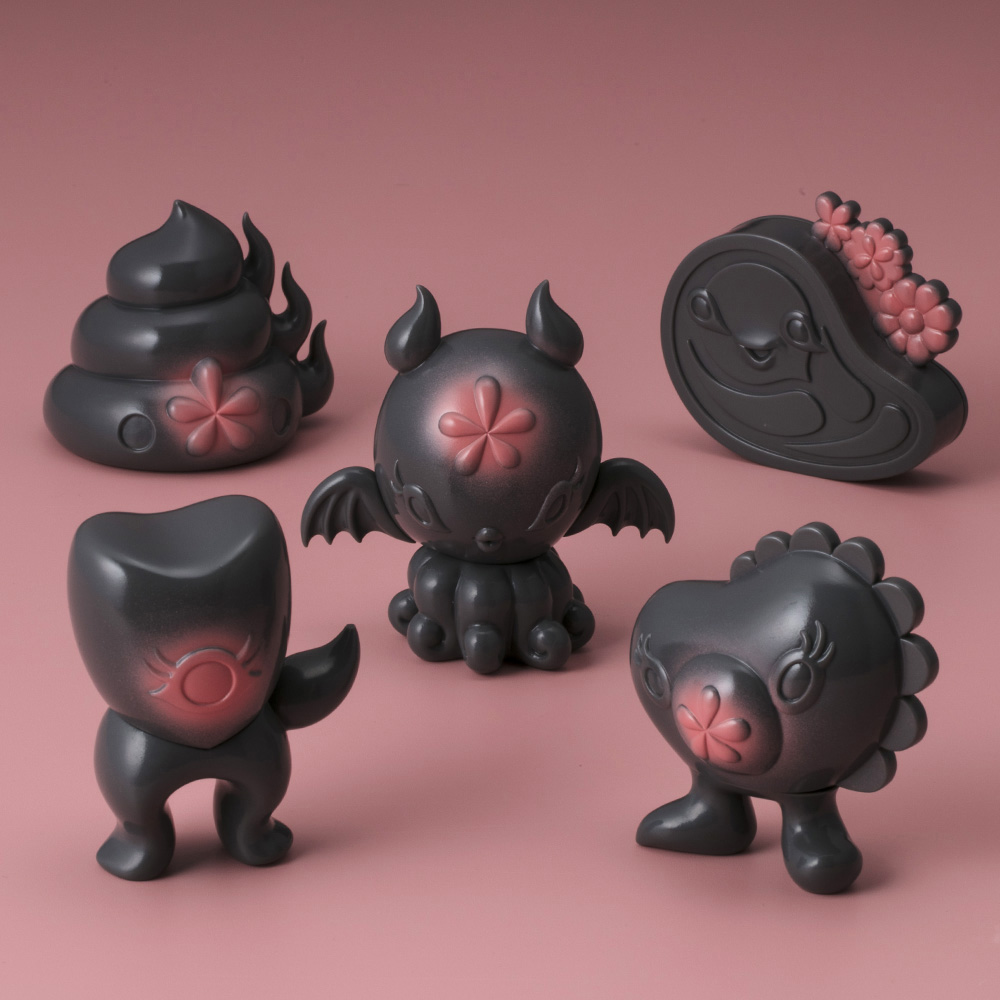 The Dark Gray & Red version of my sofubi mini series JUNKONOTOMO is now available individually on Tomenosuke website!
Get your favorite one and take it to everywhere! :)
先日発売された、ミニ・ソフビシリーズ・ジュンコノトモのダークグレイ&レッド版、個別販売が開始されています。
お気に入りのキャラを、ぜひお出かけのお供に連れていってくださいね!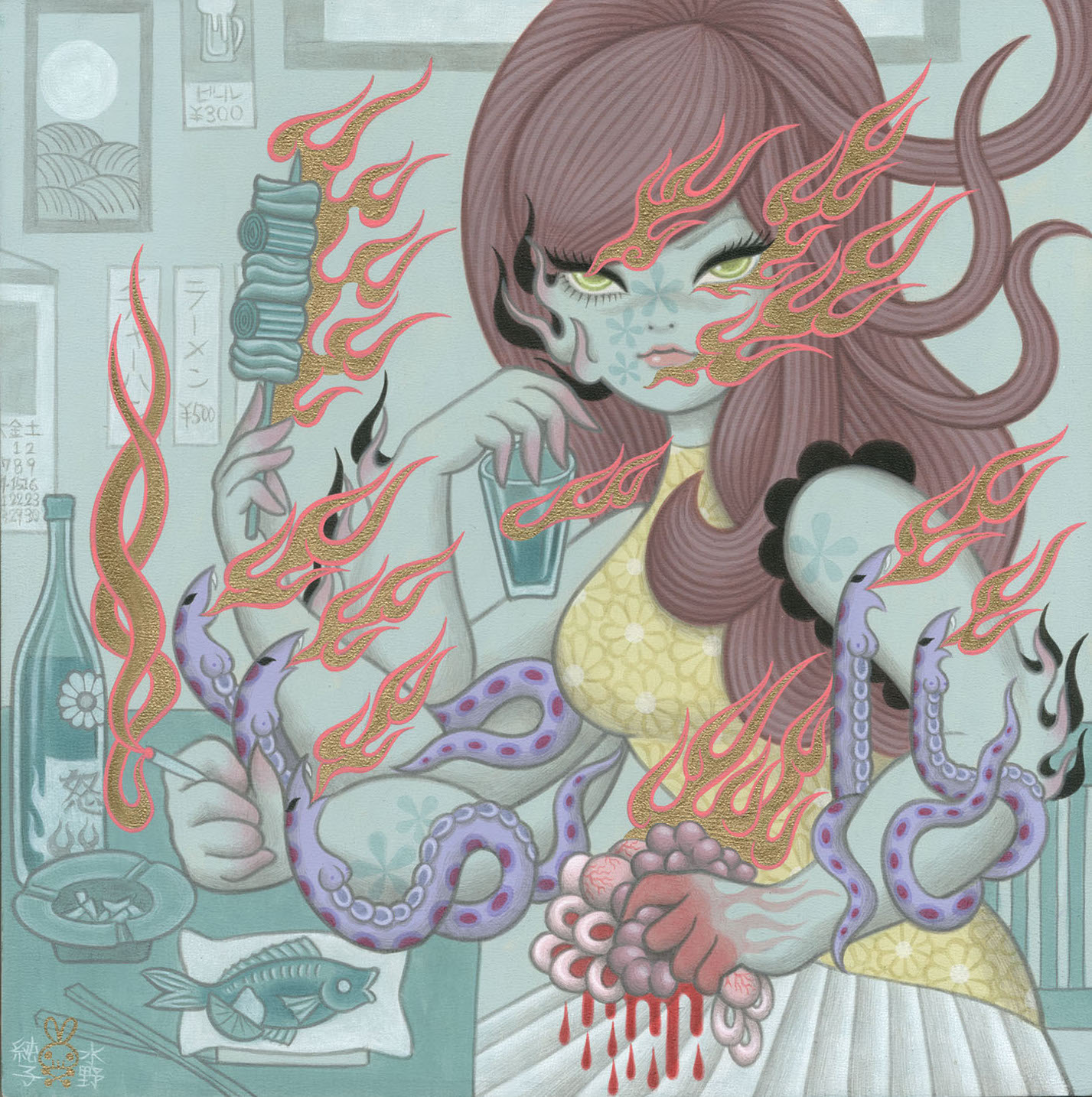 This painting 'Silent Rage' will be in Art Collector Starter Kit, the big annual group exhibition at Corey Helford Gallery starting on December 14th.
I love depicting angry women probably because I grew up in the Japanese culture where women are expected to be submissive and I was frustrated about it. Anger is supposed to be a negative feeling but I've always thought that it often works as a powerful energy source to create beautiful art.

There'll be all new 12"x12" works from an exciting line-up of new and established New Contemporary artists in the show. Check it out if you are in LA!
For online preview, contact:
jch@corehelfordgallery.com
If you are interested in purchasing the piece, contact:
sherri@coreyhelfordgallery.com
The Art Collector Starter Kit VI
December 14, 2019 - January 18, 2020
Opening Reception: December 14, 2019, 7PM-11PM
・
今週土曜日(12/14)から、ロスのCorey Helford Galleryで開催されるグループ展「The Art Collector Starter Kit VI 」に出品するペインティング「Silent Rage」です。
子供の頃から常にうっすら怒っていますので、怒っている女性を描くのは楽しい...!
このグループ展は毎年行われているイベントで、新旧様々なアーティストが12インチ四方(約30.5cm)の作品を出品します。LAにいらっしゃる方はぜひ!
オンラインでの作品プレビューに関しては、jch@corehelfordgallery.comに
作品の購入に関してはsherri@coreyhelfordgallery.comにお問い合わせください。
The Art Collector Starter Kit VI
会期:2019年12月14日 - 2020年1月18日
オープニング・レセプション:2019年12月14日(土)7PM-11PM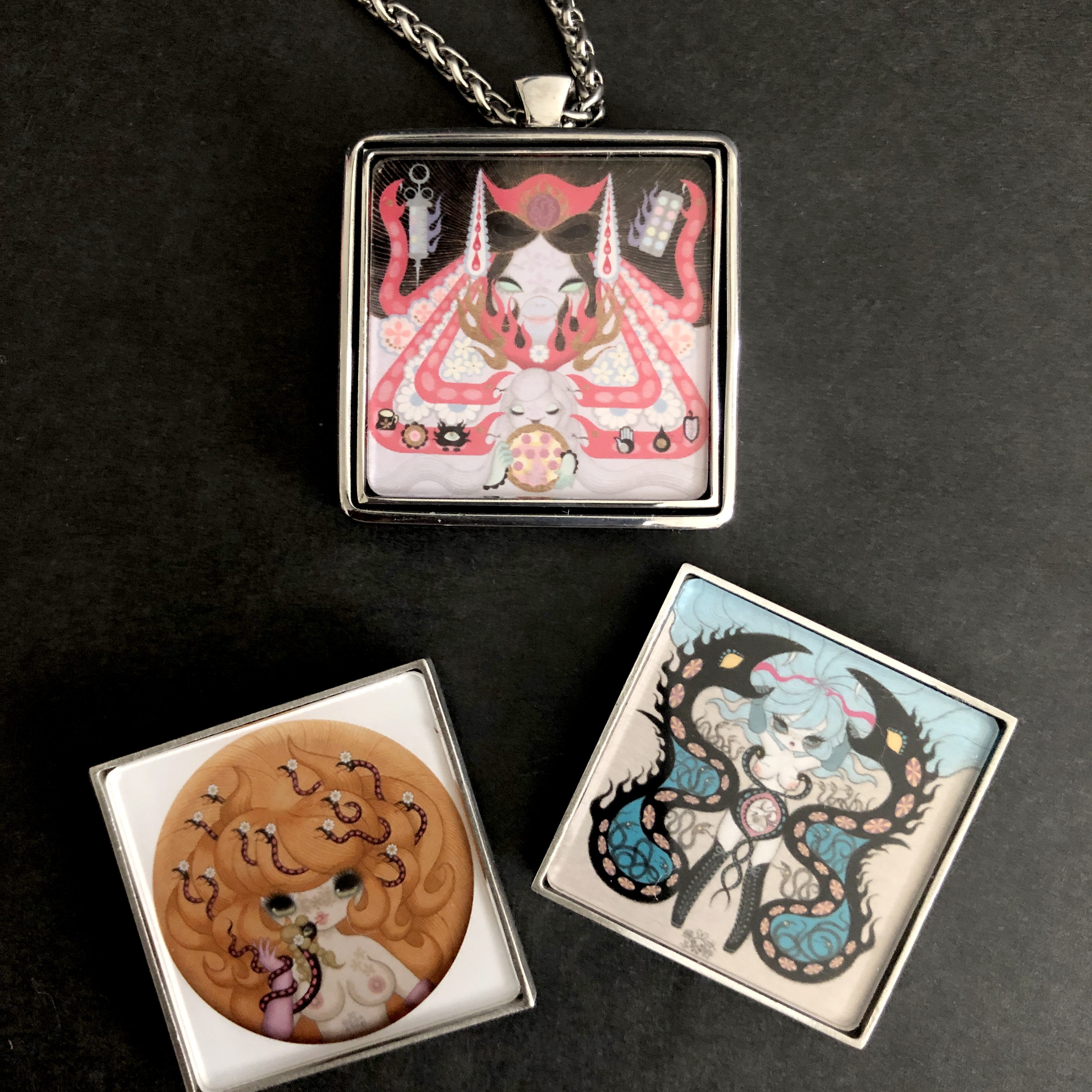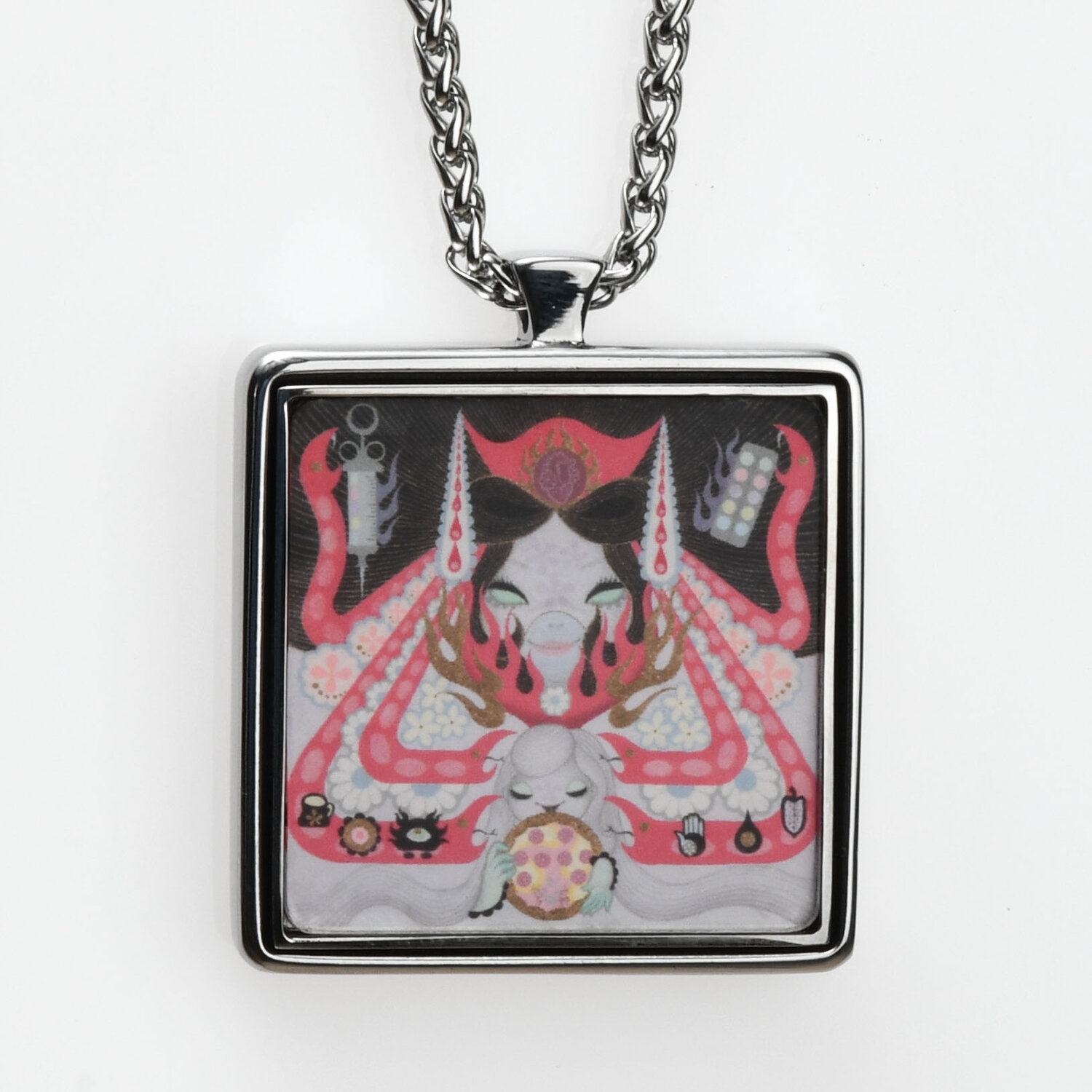 I've collaborated with Morphik, the Los Angeles brand for a while and now they have new pendant necklace featuring a miniature fine art print of my painting "Healer" available on their website!
The great thing about this project is that the artwork is interchangeable with magnet so you can enjoy different designs with just one pendant. For now, they have 4 other artworks by me, some from Ciou and Jessica Louise.
It's great for making a statement on your favorite art, or just for adding artistic flare to your everyday look. It makes great holiday gift as well!
ロサンゼルスのメーカーMorphik (モーフィック)との新作コラボペンダントが発売中です。
サイトは英語のみですが、海外への発送も行っています。