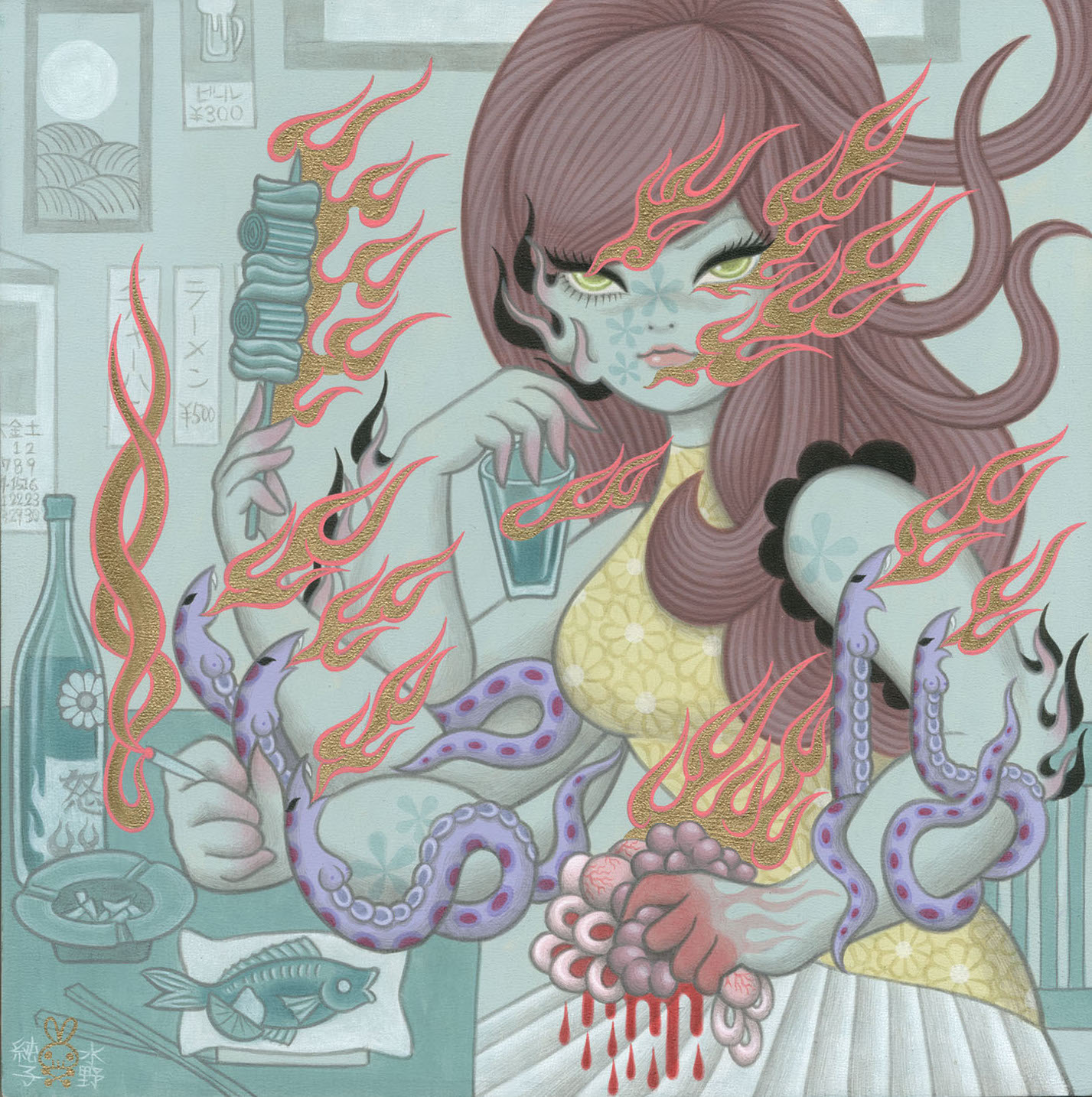 This painting 'Silent Rage' will be in Art Collector Starter Kit, the big annual group exhibition at Corey Helford Gallery starting on December 14th.
I love depicting angry women probably because I grew up in the Japanese culture where women are expected to be submissive and I was frustrated about it. Anger is supposed to be a negative feeling but I've always thought that it often works as a powerful energy source to create beautiful art.

There'll be all new 12"x12" works from an exciting line-up of new and established New Contemporary artists in the show. Check it out if you are in LA!
For online preview, contact:
jch@corehelfordgallery.com
If you are interested in purchasing the piece, contact:
sherri@coreyhelfordgallery.com
The Art Collector Starter Kit VI
December 14, 2019 - January 18, 2020
Opening Reception: December 14, 2019, 7PM-11PM
・
今週土曜日(12/14)から、ロスのCorey Helford Galleryで開催されるグループ展「The Art Collector Starter Kit VI 」に出品するペインティング「Silent Rage」です。
子供の頃から常にうっすら怒っていますので、怒っている女性を描くのは楽しい...!
このグループ展は毎年行われているイベントで、新旧様々なアーティストが12インチ四方(約30.5cm)の作品を出品します。LAにいらっしゃる方はぜひ!
オンラインでの作品プレビューに関しては、jch@corehelfordgallery.comに
作品の購入に関してはsherri@coreyhelfordgallery.comにお問い合わせください。
The Art Collector Starter Kit VI
会期:2019年12月14日 - 2020年1月18日
オープニング・レセプション:2019年12月14日(土)7PM-11PM